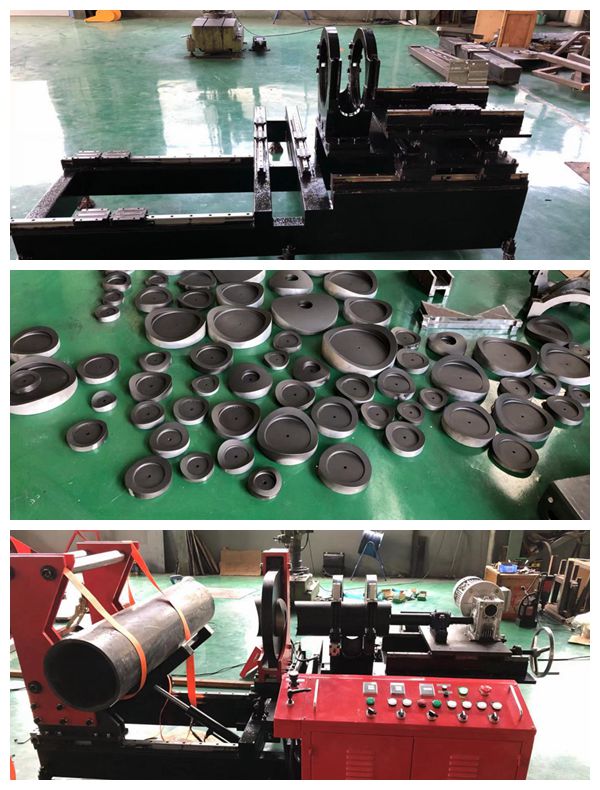 Application and features:
1.Suitable for fabricating PE reducing tee in a workshop.
2.Removable PTFE coated heating mould.
3.Low starting pressure and high reliable seal structure
4.Integrated structure design. Collect welding and drilling. Finish fabricating fitting once time.
5.Separate two-channel timer shows time in soaking and cooling phases. Give a alarm when timing over.
6.Digital high-accurate pressure meter indicates clearer readings.
7.Linear guide ways are equipped with heating plate and dragging plate.
8.PLC control available for automatic process to ensure high welding standard
9. Product meets 98/37/EC and 73/23/EEC standards.
Technical parameters:
| | |
| --- | --- |
| Model | LJDM630 |
| Working ranges | Reducing tee |
| Main pipe max.Dia | 630mm |
| Branch pipe max.Dia | 315mm |
| Heating plate max. temp. | 270℃ |
| System pressure ranges | 0-16Mpa |
| Working voltage | 380V,50Hz |
| Heating plate power(kw) | 8 |
| Hydraulic unit power(kw) | 1.5 |
| Drill motor power | 1.5 |
| Total power | 11 |
| Weight(KG) | 2380 |
Model

LJDM630

Main pipe

Branch pipe

315

355

400

450

500

560

630

110

√

√

√

√








160

√

√

√

√

√

√




200






√

√

√

√

√

225








√

√

√

√

250










√

√

√

315














√